Return to Headlines
State Data Shows Double Digit Increases in the Readiness of OSD Kindergarteners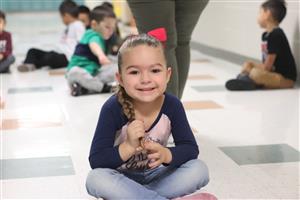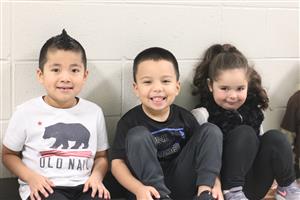 Newly released data from the Washington State Office of the Superintendent of Public Instruction (OSPI) shows Othello School District's (OSD's) youngest learners are more prepared for kindergarten than ever before. The data, released on January 27, 2020, shows a 346 percent increase in OSD kindergarten readiness in the past two years and a 209 percent increase in readiness in one year.


In the 2019-2020 school year, OSPI data shows that 51.3 percent of OSD preschool students who were given the OSPI Washington Kindergarten Inventory of Developing Skills (WaKIDS) assessment were ready for kindergarten, as compared to 16.6 percent in 2018-2019 and 11.5 percent in 2017-2018. This year's data is higher than the state average of 45.7 percent of students ready for kindergarten.


"We come to work every day with the goal of supporting our students in learning and life," said Dr. Chris Hurst, superintendent of the Othello School District. "This new data clearly demonstrates the tremendous gains we are making in providing students with the skills they need in kindergarten and throughout their educational journey."


OSPI's WaKIDS assessment is administered during the first two months of kindergarten. As part of the comprehensive and thorough assessment, teachers observe students across six areas of development and learning: social-emotional, physical, language, cognitive, literacy and math. According to OSPI, children who demonstrate readiness in all six of these areas have a greater likelihood of success in kindergarten and beyond.


According to data available through WaKIDS, research has confirmed a link between kindergarten readiness, third grade proficiency and high school graduation. Their research indicates that students who are ready for kindergarten in more areas of development are more likely to meet math and reading standards in 3rd grade. Further, one out of six children not reading proficiently in 3rd grade will not graduate from high school on time.


OSD began offering preschool services in 2002. At that time, only 40 students were enrolled. Since that time and in the current 2019-2020 school year, 179 students are enrolled in OSD-sponsored early learning programs. Of the 179 total preschool students, 30 currently receive special education services, including speech, physical and occupational therapies, as well as other special services. An additional 20 students from the ESD ECEAP, Inspire and from individual families also receive such services at the preschool.


Click here to learn more about OSD's early learning efforts.